---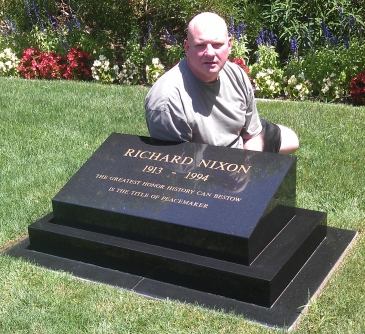 <!SRC="nixon.gif">
Manus Hand
Visiting Richard Nixon's Grave
Here I am on August 7, 2011 at the Richard Nixon Library and Birthplace in Yorba Linda, California. (Pat Nixon's tombstone is out of the frame, to the left of her husband's.)

...White House Biography of President Nixon...
...See Some Campaign Memorabilia for Tricky Dick...
...Experience Nixon multimedia at the Nixon Audio and Video Archives...
...Read President Nixon's Last Will and Testament...

---